Welcome To Integrated Data Solutions
Because IDS understands every project is budget driven;
We will work closely within any budget.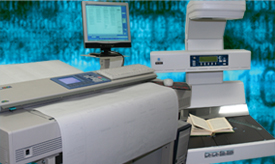 We are a premier document management and information solutions partner. We offer a complete range of document scanning services, (including large format, newspapers, and bound books), microfilm, microfiche, indexing, retrieval, storage, archiving and shredding. We also perform market research survey services, and analysis along with a host of virtual office support services. Our facilities are conveniently located in Hamilton, New Jersey and within the Philadelphia, Princeton, and New York City metro areas. We help manage, analyze & protect your most valuable asset...Your information!