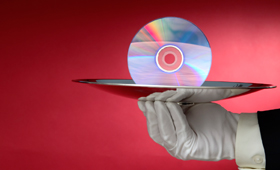 How may we help you today?
Right-Fit-For
Any Business that needs or wants to:
Prevent the loss of critical company records and data
Find documents in seconds
Share documents securely, internally and externally
Implement document Workflow
Document Scanning, Large Format Scanning, Book Scanning, Publication Scanning, Microfilm & Microfiche Scanning, Medical and Dental Records Scanning, and Intellectual Property Scanning
Efficiently manage regulatory compliance paperwork
Eliminate costly storage space and archival retrieval expenses

For Achieving:
Business Continuity and Peace Of Mind
Superior Customer Service Internally and Externally
Administrative and Labor Expense Reduction
Regulatory Compliance While Minimizing Cost
Enhanced Worker Productivity and Reducing Worker Frustration
Increased Information Access While Protecting Information Security
A Disaster Recovery Plan
Evaluating Needs
Did you know...
90% of an organization's information is still inaccessible by computer?
Office personnel spend up to 30% of their day looking for information?

What is it costing you without a document management system in your firm?
Here is a quick way to estimate your productivity waste in dollars:
Using the table below:
ENTER in rows A, B, & C below your actual numbers
Compute Daily Dollars Wasted [Row D=(A*B)*C]
Compute Annual Dollars Wasted [Row E=D*280 work days]
We Can Usually Cut Your Costs By 70%!
Your actual savings will be more or less depending on your actual numbers.
| | | | |
| --- | --- | --- | --- |
| Row Ref. | How Many Dollars Can You Save? | Typical Example | Your Actual Numbers |
| A | Total Number of Personnel | 10 | |
| B | Average Hourly Wage | $15.00 | |
| C | # Of Hours Searching and/or Refilling/Day | 1 | |
| D | Daily Productivity Dollars Wasted | $150.00 | |
| E | Annual Productivity Dollars Wasted | $42,000 | |
To eliminate your wasted dollars, begin gathering answers to the following questions. This check list will allow you to properly evaluate your specific document imaging needs.
Determine Storage Requirements
How many documents must the system store?
How many existing documents are there and how many new documents are added annually
Approximate Pages & Weights
For Estimating Purposes Only

Description
Pages
Weight (lbs)
12 x 15 Storage Box
2,000
35
12 x 24 Storage Box
4,500
60
11 x 18 Paper Box
2,500
40
8 1/2 x 11 x 24 File Cabinet Drawer
4,500
60
8 1/2 x 14 x 24 File Cabinet Drawer
4,500
75
Determine Access and Security
What internal departments will be using the system and security needs?
What external customers will need access and how will they access information?
What level of usage auditing needs to be tracked?
Key Functional Requirements
What serious problems must absolutely be solved?
What issues should be addressed to reduce costs or improve productivity?
What issues should be addressed to make life easier?
Current System and Output Desired
Windows, Unix, Linux, OSX, Macintosh, LAN, WAN, or other
Integration with other enterprise applications
File outputs...CD-ROM, Hard Disk, Flash Drive, PDF, TIFF or other